Vision Inspection
Laser Application In Inspection
Laser Inspection Technology: Paving the Way for the Future of Railways and Infrastructure

As technological advancements surge, traditional methods of infrastructure and railway maintenance are undergoing revolutionary transformations. At the forefront of this change is laser inspection technology, known for its precision, efficiency, and reliability (Smith, 2019). This article delves into the principles of laser inspection, its applications, and how it's shaping our visionary approach to modern infrastructure management.


Principles and Advantages of Laser Inspection Technology
Laser inspection, particularly 3D laser scanning, employs laser beams to measure precise dimensions and shapes of objects or environments, creating highly accurate three-dimensional models (Johnson et al., 2018). Unlike traditional methods, laser technology's non-contact nature allows for rapid, precise data capture without disturbing operational environments (Williams, 2020). Moreover, the integration of advanced AI and deep learning algorithms automates the process from data collection to analysis, significantly enhancing work efficiency and accuracy (Davis & Thompson, 2021).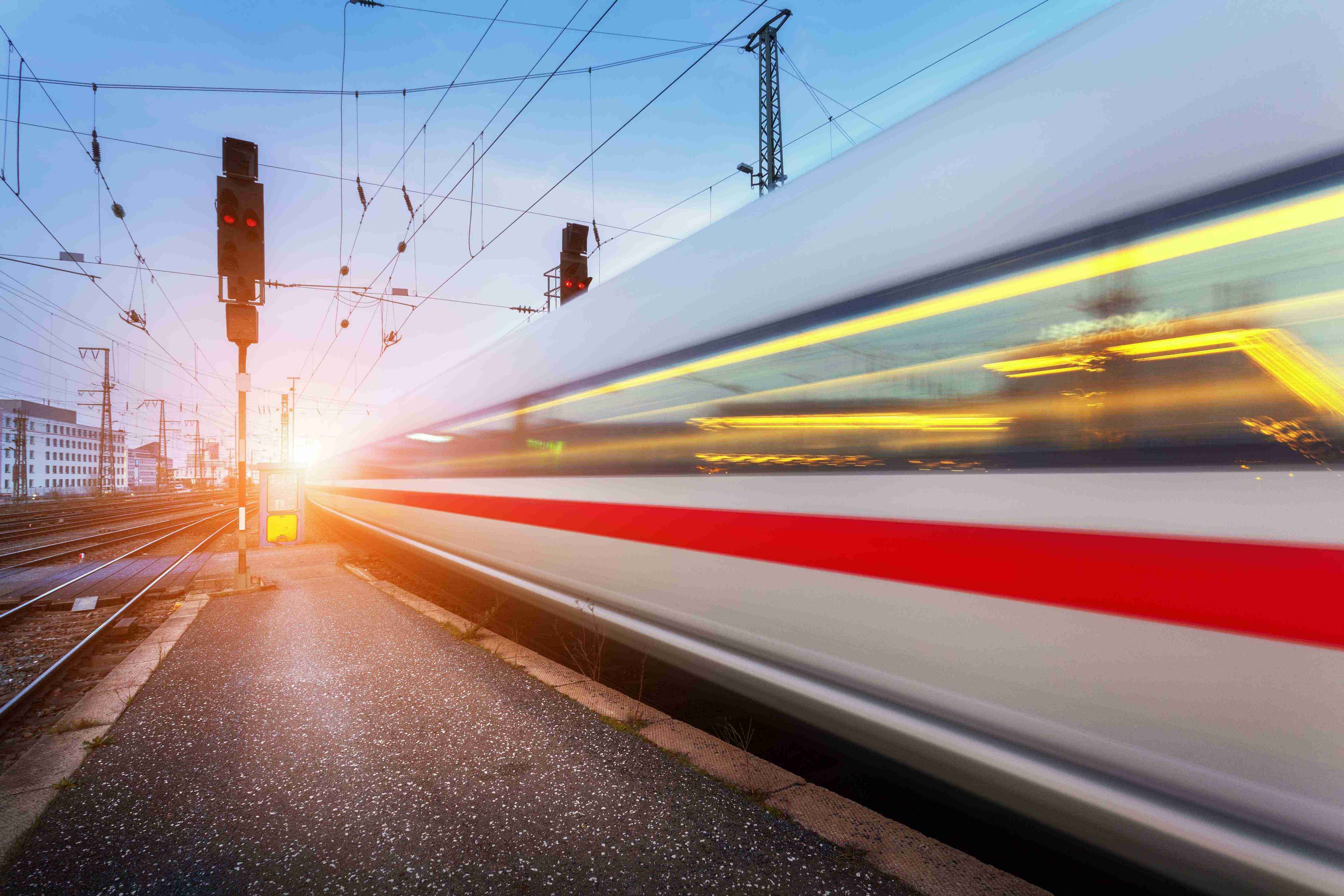 Innovative Applications in Railway Maintenance
In the railway sector, laser inspection has emerged as a groundbreaking maintenance tool. For instance, the LRAIL™ system captures detailed images and data of tracks, sleepers, and ballast areas in real-time while moving at high speeds (Kumar & Singh, 2019). Its sophisticated AI algorithms identify standard parameter changes, such as gauge and alignment, and detect potential safety hazards, reducing the need for manual inspections, cutting costs, and boosting the overall safety and reliability of railway systems (Zhao et al., 2020).
Here, the prowess of laser technology shines brightly with the introduction of the WDE004 visual inspection system by Lumispot Technologies. This cutting-edge system, utilizing a semiconductor laser as its light source, boasts an output power of 15-50W and wavelengths of 808nm/915nm/1064nm (Lumispot Technologies, 2022). The system epitomizes integration, combining laser, camera, and power supply, streamlined to detect railway tracks, vehicles, and pantographs efficiently.
What sets the WDE004 apart is its compact design, exemplary heat dissipation, stability, and high operational performance, even under broad temperature ranges (Lumispot Technologies, 2022). Its uniform light spot and high-level integration minimize field commissioning time, a testament to its user-centric innovation. Notably, the system's versatility is evident in its customization options, catering to specific client needs.
Further illustrating its applicability, Lumispot's linear laser system, encompassing structured light source and lighting series, integrates the camera into the laser system, directly benefiting railway inspection and machine vision (Chen, 2021). This innovation is paramount for hub detection on swiftly moving trains under low-light conditions, as proven on the Shenzhou high-speed railway (Yang, 2023).

Broad Industry Applications
Beyond railway maintenance, laser inspection technology finds its utility in architecture, archaeology, energy, and more (Roberts, 2017). Whether for intricate bridge structures, historical building conservation, or routine industrial facility management, laser scanning offers unmatched accuracy and flexibility (Patterson & Mitchell, 2018). In law enforcement, 3D laser scanning even aids in swiftly and accurately documenting crime scenes, providing indisputable evidence in court proceedings (Martin, 2022).
Lumispot's prowess isn't just domestic. Their machine vision light sources have marked a global footprint, exporting to the United States, Finland, and other countries, collaborating with giants like Trimble and Modulight (Reed, 2023). This international presence underscores their influence and the global trust in their technology.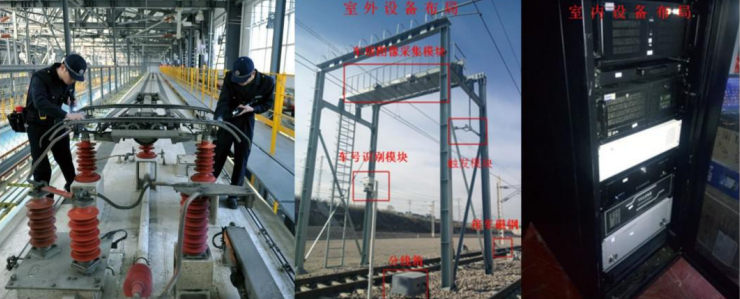 Mechanical Systems | Pantograph and Roof Status Detection
As illustrated, the

line laser

and industrial camera can be mounted on the top of the iron frame. When the train passes by, they capture high-definition images of the train's roof and pantograph.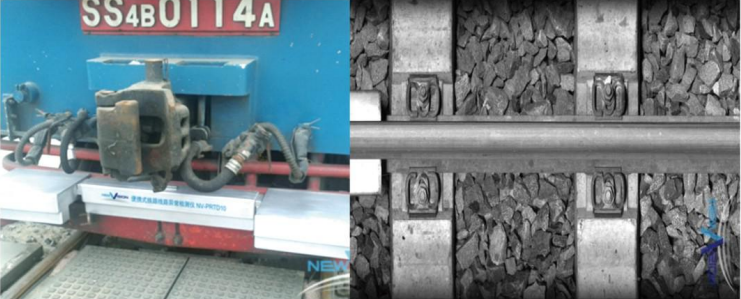 Engineering System |  Portable Railway Line Anomaly Detection
As depicted, the line laser and industrial camera can be mounted on the front of a moving train. As the train advances, they capture high-definition images of the rail tracks.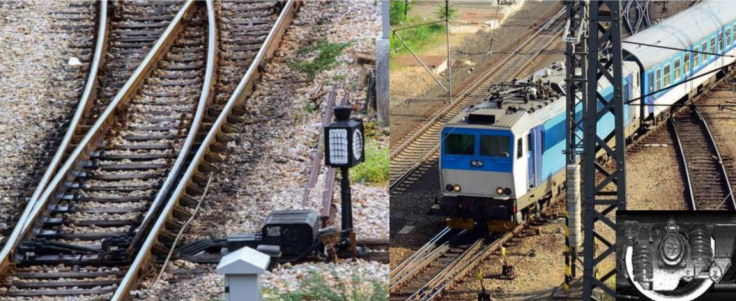 Mechanical Systems | Dynamic Monitoring
The line laser and industrial camera can be installed on both sides of the rail track. When the train passes, they capture high-definition images of the train wheels.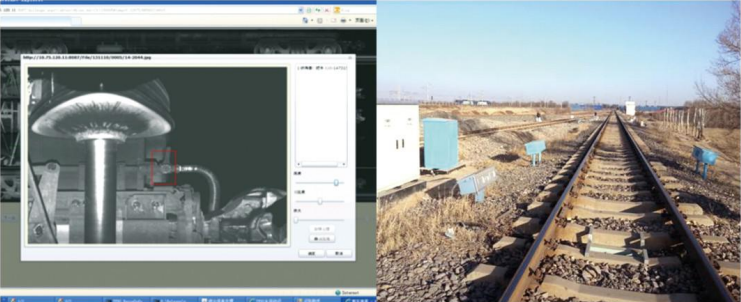 Vehicle System  |  Automatic Image Recognition and Early Warning System for Freight Car Failures (TFDS)
As illustrated, the line laser and industrial camera can be installed on both sides of the rail track. When the freight car passes, they capture high-definition images of the freight car wheels.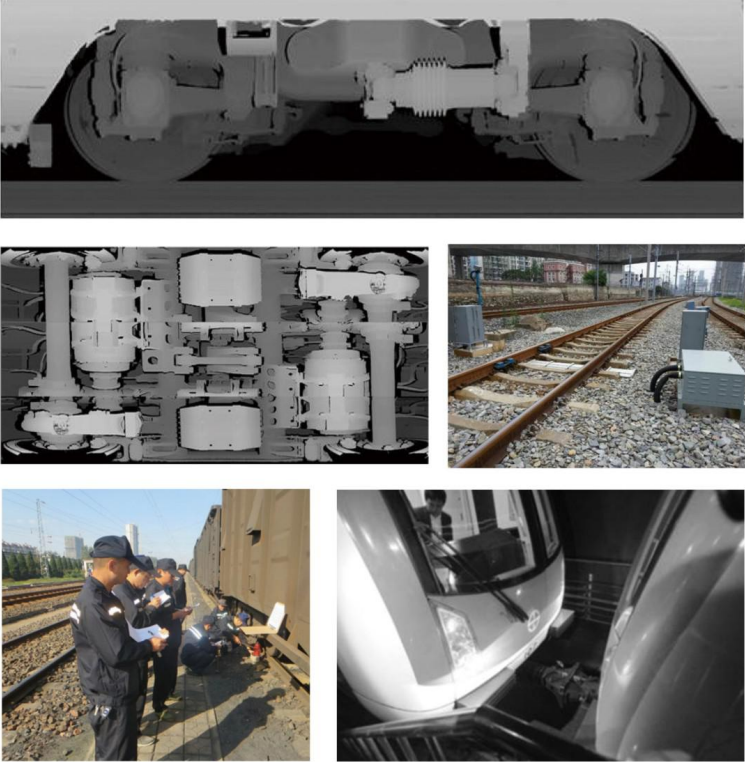 High-speed Train Operational Failure Dynamic Image Detection System-3D
As depicted, the line laser and industrial camera can be mounted on the inside of the rail track and on both sides of the rail track. When the train passes, they capture high-definition images of the train's wheels and the underside of the train.

Looking Ahead
With continuous technological strides, laser inspection is poised to lead industry-wide innovation waves (Taylor, 2021). We foresee more automated solutions addressing complex challenges and needs. Coupled with Virtual Reality (VR) and Augmented Reality (AR), 3D laser data's applications may extend beyond the physical world, offering digital tools for professional training, simulations, and visualizations (Evans, 2022).
In conclusion, laser inspection technology is shaping our future, refining operational methods across traditional industries, enhancing efficiency, and unlocking new possibilities (Moore, 2023). With these technologies maturing and becoming more accessible, we anticipate a safer, more efficient, and innovative world.
For more on pioneering laser inspection solutions, visit Lumispot Technologies.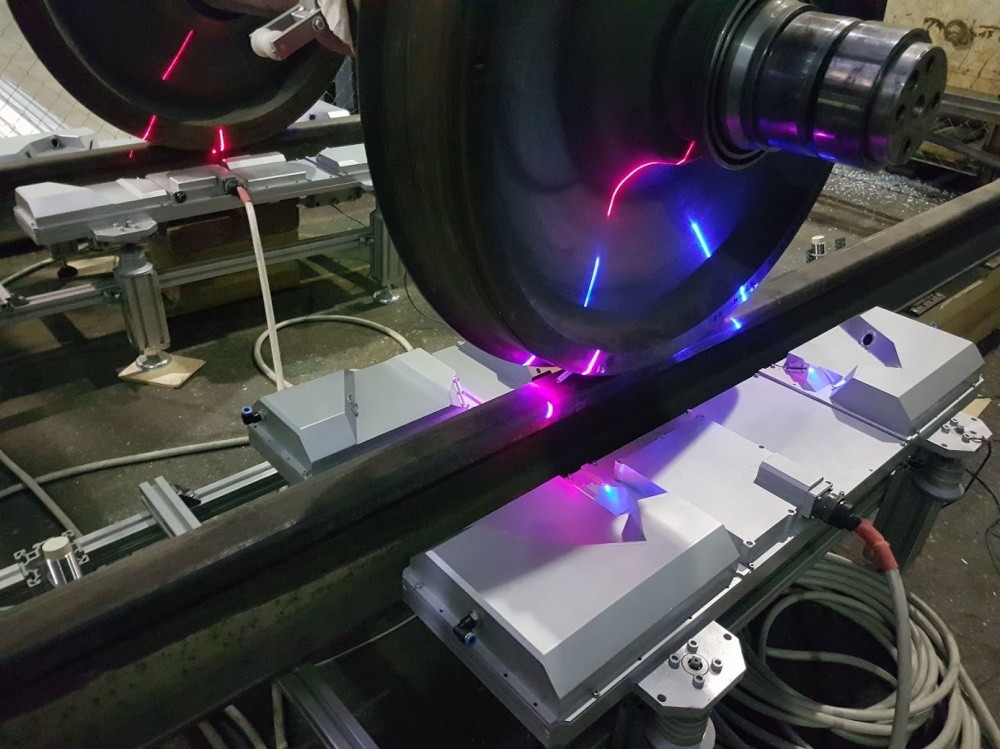 References:
Smith, J. (2019). Laser Technology in Infrastructure. City Press.
Johnson, L., Thompson, G., & Roberts, A. (2018). 3D Laser Scanning for Environmental Modeling. GeoTech Press.
Williams, R. (2020). Non-Contact Laser Measurement. Science Direct.
Davis, L., & Thompson, S. (2021). AI in Laser Scanning Technology. AI Today Journal.
Kumar, P., & Singh, R. (2019). Real-Time Applications of Laser Systems in Railways. Railway Technology Review.
Zhao, L., Kim, J., & Lee, H. (2020). Safety Enhancements in Railways through Laser Technology. Safety Science.
Lumispot Technologies (2022). Product Specifications: WDE004 Visual Inspection System. Lumispot Technologies.
Chen, G. (2021). Advancements in Laser Systems for Railway Inspections. Tech Innovations Journal.
Yang, H. (2023). Shenzhou High-Speed Railways: A Technological Marvel. China Railways.
Roberts, L. (2017). Laser Scanning in Archaeology and Architecture. Historical Preservations.
Patterson, D., & Mitchell, S. (2018). Laser Technology in Industrial Facility Management. Industry Today.
Martin, T. (2022). 3D Scanning in Forensic Science. Law Enforcement Today.
Reed, J. (2023). Global Expansion of Lumispot Technologies. International Business Times.
Taylor, A. (2021). Future Trends in Laser Inspection Technology. Futurism Digest.
Evans, R. (2022). Virtual Reality and 3D Data: A New Horizon. VR World.
Moore, K. (2023). The Evolution of Laser Inspection in Traditional Industries. Industry Evolution Monthly.
Disclaimer:
We hereby declare that certain images displayed on our website are collected from the internet and Wikipedia for the purposes of furthering education and sharing information. We respect the intellectual property rights of all original creators. These images are used with no intention of commercial gain.

If you believe that any content used infringes upon your copyrights, please contact us. We are more than willing to take appropriate measures, including removing the images or providing proper attribution, to ensure compliance with intellectual property laws and regulations. Our aim is to maintain a platform that is rich in content, fair, and respectful of others' intellectual property rights.

Please reach out to us via the following contact method,  email: sales@lumispot.cn. We commit to taking immediate action upon receipt of any notification and ensure 100% cooperation in resolving any such issues.